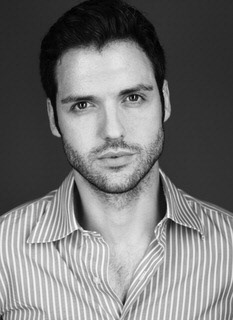 He always knew that the cinema, photography and art were a really important part of his vision. This is why after working for several multinational companies he decided to follow his passion and dedicate his life to photography- sharing his cinematographic and artistic perspective. 
He received his Masters in Photography at EFIC in Barcelona and then moved to New York to finalize his studies with an MPS in Fashion Photography from SVA with the director of the Masters program Jimmy Moffat.
Before becoming independent he had the opportunity to assist the best photographers:

 Martin Schoeller, Christian MacDonald, Hans Neumann, Maciek Kobalski, Will Davidson

among others. 
Now JuanKr is a full-time Photographer based in New York
PUBLICATIONS
Vogue Arabia, Vogue Taiwan, Harpers Bazaar Spain, Harpers Bazaar Serbia, Harpers Bazaar Turkey, Numéro Russia, Issue magazine, Elle Serbia, Esquire Spain, Esquire Kazhakastan, Forbes Spain, Nylon Magazine, W. Madame Figaro, DSCENE among others.